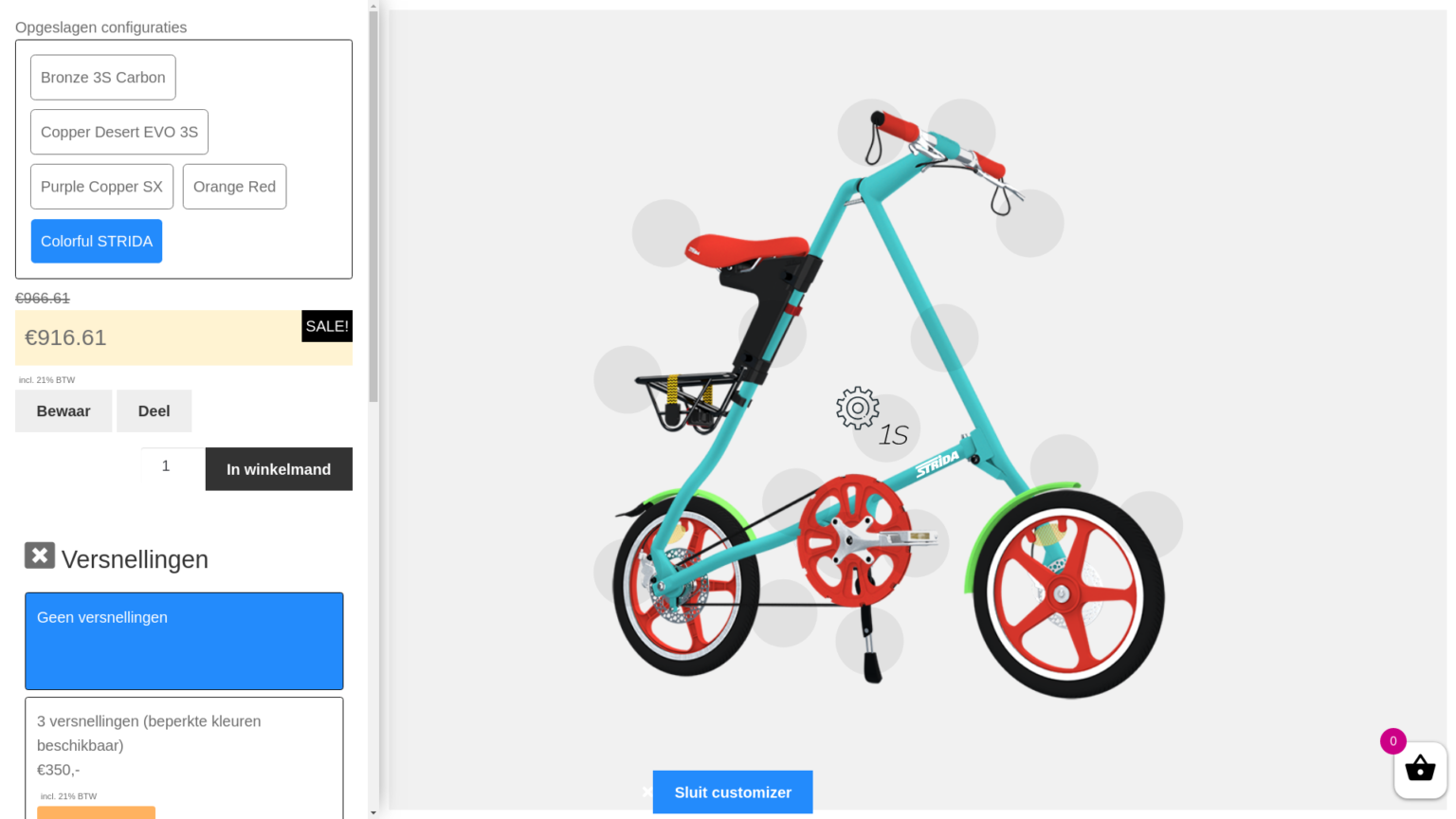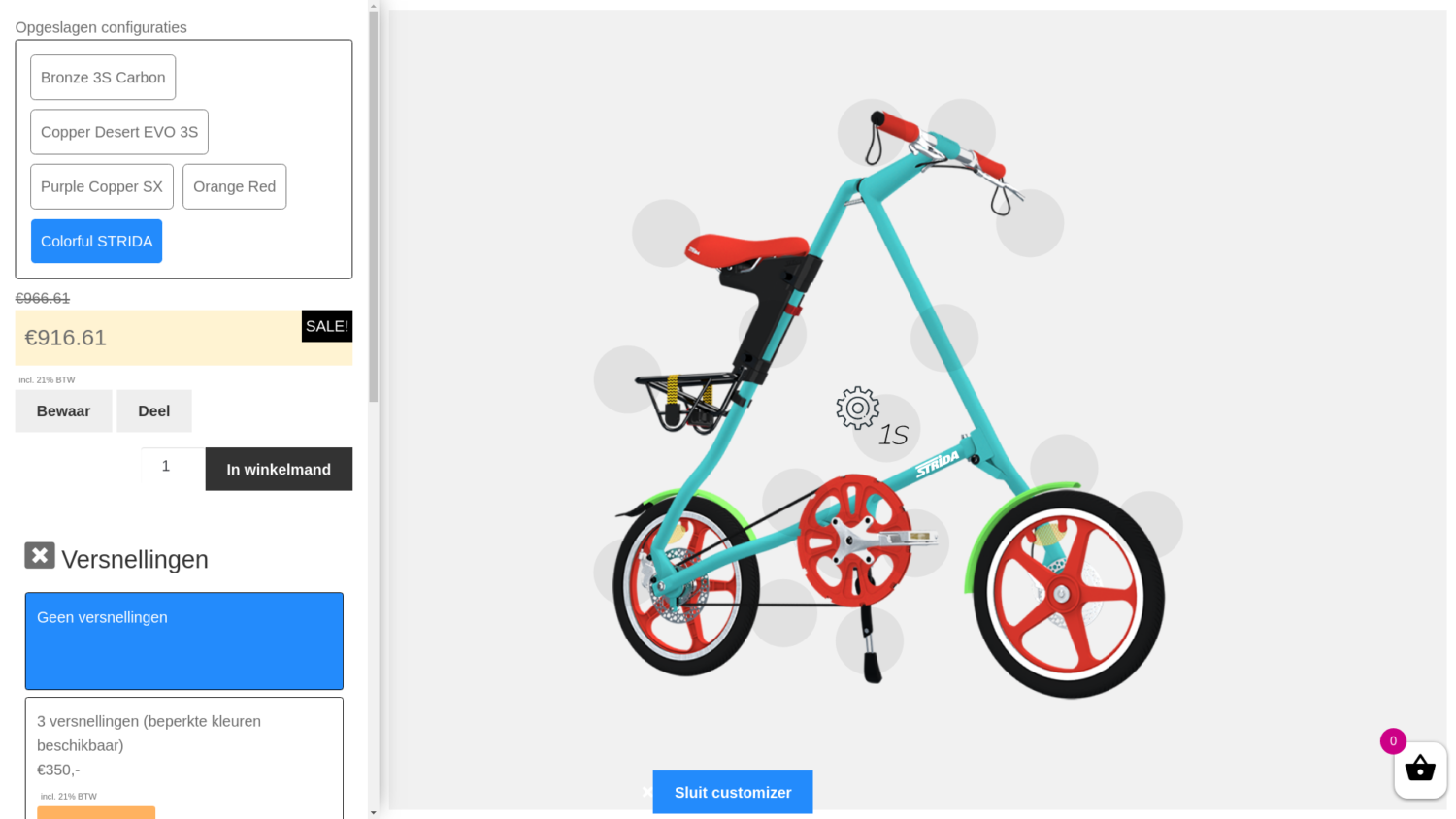 Our new unique STRIDA Customizer is now online!
After thorough development our customizer is ready for use. Try it out here. And it will let us know what you think!
All options in terms of parts and colors can be combined into unique designs. The customizer allows you to save your configurations, you can easily share them and place your order at any time to actually drive around on your creation a few days later!
With the customizer you can configure a STRIDA folding bike in a few easy steps. The price will be shown immediately. This function is available in German, French, Dutch and English.
Curious and would you like to try it out for yourself? Then go to the customizer now!